Consider These 6 Tips When Booking Your Next Escort Date!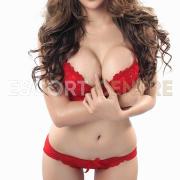 Aside from service and pleasure, there are many other things that can make or break your escort experience. No matter if you are an experienced client or a first-timer, knowing your escorts is like knowing the quality of your dating life.
When it comes to choosing the right escort, there are valid safety questions to ask her, or the agency you book the date through.

As a client hoping for the best escort experience, here is what to consider asking about your escort before booking a date.
Legitimacy
As a client, when booking an escort date, it is your right to ask for proof of age as a legitimate paper. Knowing your escort is of age and able to work in the country is essential, for both transparency and of course, legal reasons.
Experience
Especially if booking a more detailed service, you want to make sure your escort is well-practiced in the scenario. As not all escorts work around the same services, you are better off with someone who knows the game well, rather than an escort whose services differ than what you asked for.
Credibility
Each escort you want to book offers her gallery of photos that should be realistic and genuine to who you meet. As a client, you are welcome to compare photos and the real girl and confirm the accuracy when writing your review.
Reviews
While on the topic, one of the things a client should always ensure of is writing a nice review for his date. If you enjoyed the service and want to praise your escort, you can compose a nice feedback focusing on the services, the actual escort and your personal impressions. If hesitating whether it would be okay to do so, it is best to ask your escort for approval first.
Health Status
Pandemic or not, knowing your escort is in great health is a must if you are expecting a gliding experience. As your escort will ensure she is healthy and well, you should do the same and perhaps catch up on your medical appointments?
Fees
Although an obvious one, asking about fees is an essential part in the overall escort service. Sometimes, clients assume certain services go together and at the same fee and other times, fees can include more than the client figured. The best way to ensure of these packages and determine the cost for your date is to reach out to your escort centre and get more details on it.